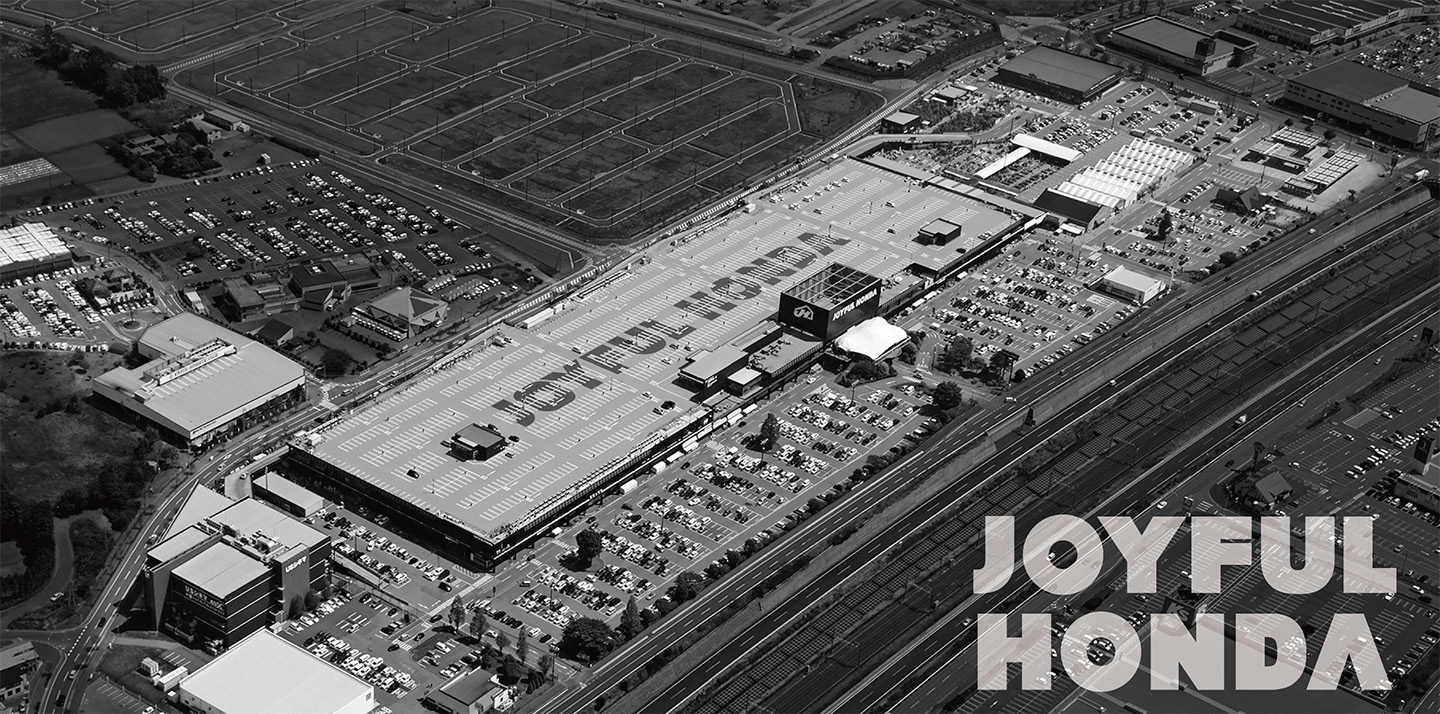 The Joyful Honda Group consists of two companies: Joyful Honda Co., Ltd., which has Home Center, Garden Center, Pet Center, and Reform divisions delivering building extension, renovation, landscaping work services, and Art and Craft mega stores and an affiliated company MTJ FITNESS Corporation (membership sports club). Utilizing the Group's collective strengths, we have huge operating sites ranging from tens of thousands to over a hundred thousand square meters. There, the Joyful Honda Group stores, supermarkets, and other tenant shops jointly run businesses to offer one-stop services to meet customer needs. We aim to become the top "Living Space Innovator" in Japan under the corporate mission: "Co-create the joy and dreams of communities by securing essential items and making proposals for a better life."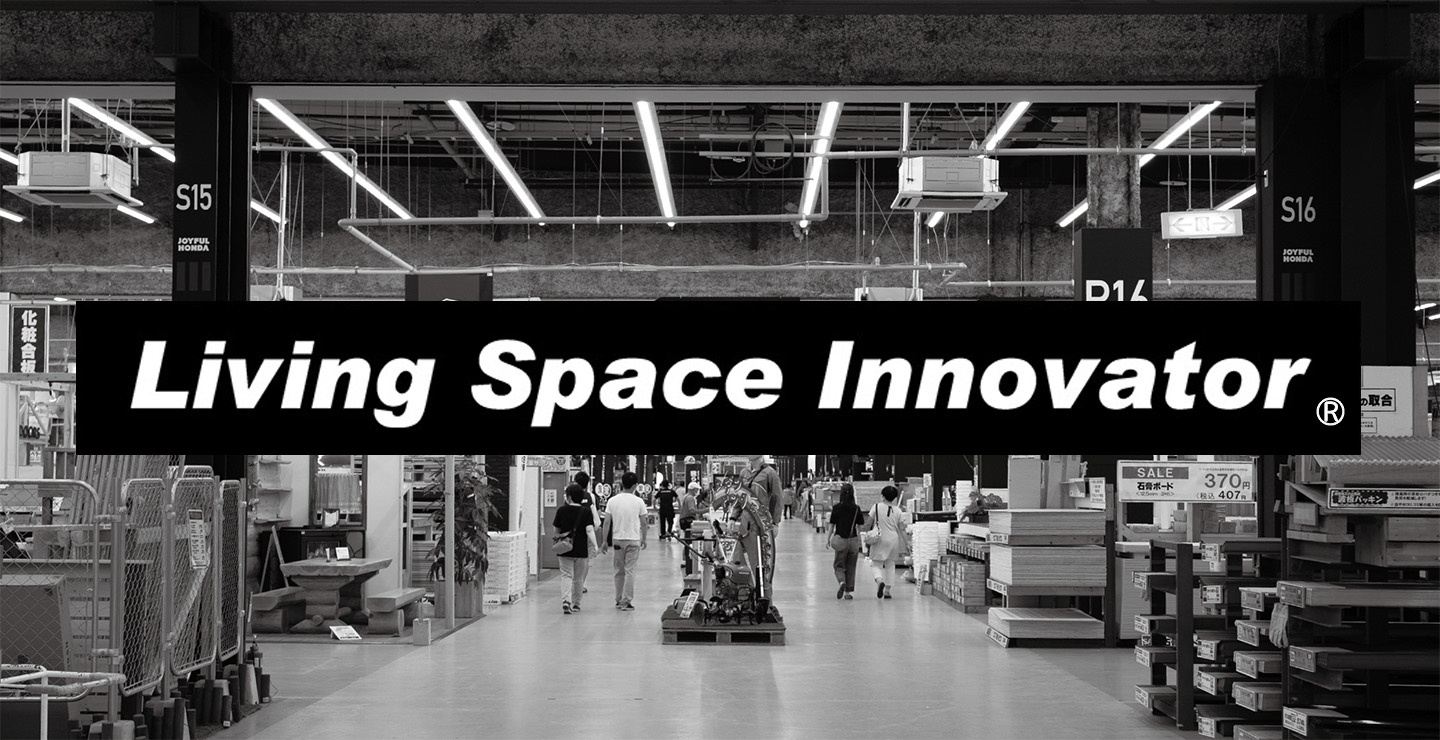 With an overwhelming product range and inventory, almost enough to build a whole house, our Home Centers cater not only to the general public, but also to professional tradespeople, selling timber, building materials, paint, tools, hardware, worker essentials, electrical fittings and other materials for home renovation projects. In particular, highly functional and sophisticated items as well as featured goods for daily use have been popular among on-site professional users. We also have the annexed "Processing Room" where we can cut timber, steel and other materials and provide services for on-the-spot processing of purchased items. In addition, "Honda-Ya," a shop selling fixtures, metal materials, and working clothes for professional users, has a lineup of carefully selected items for highly professional use.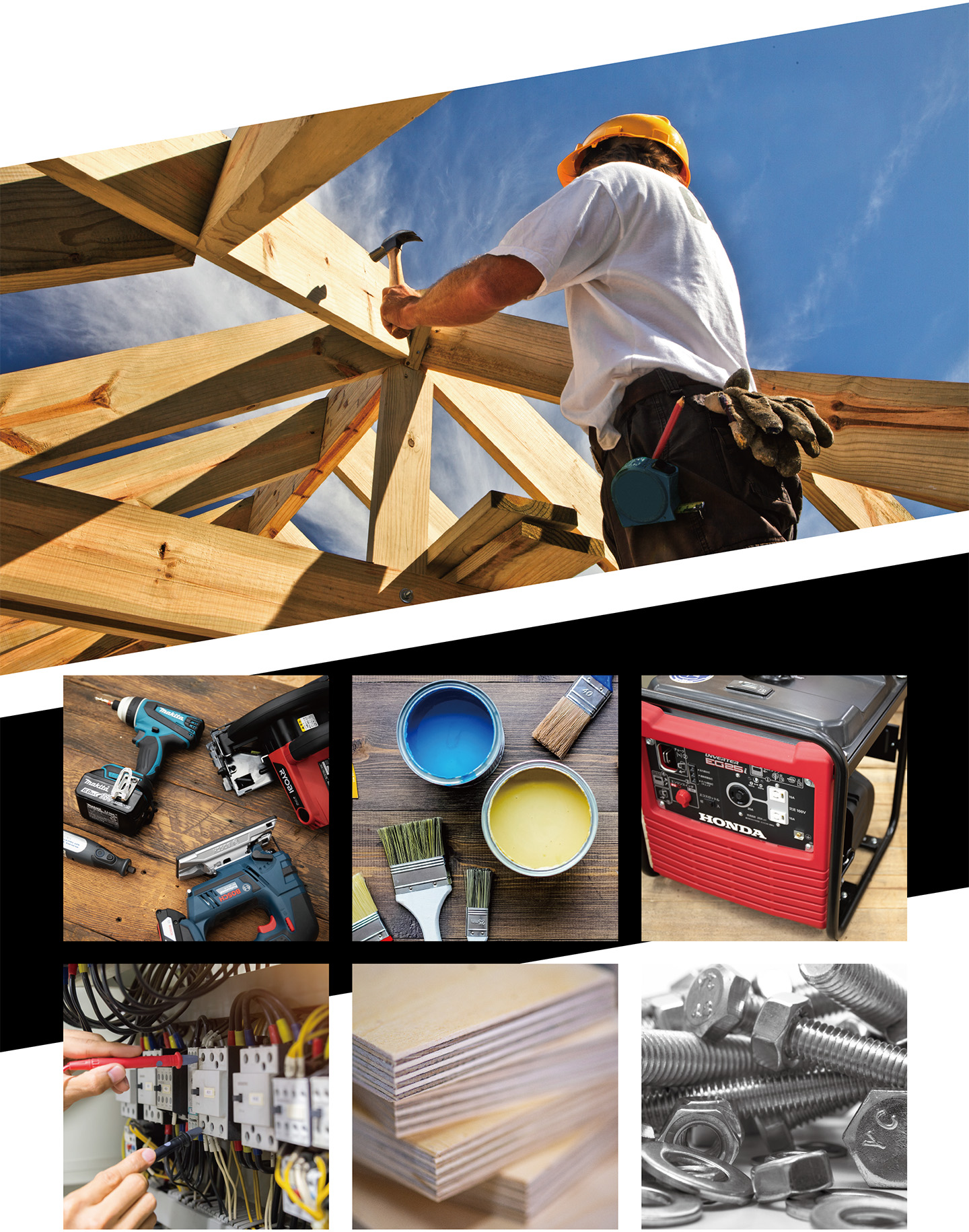 We sell a wide variety of items, such as daily consumable goods and sundry supplies that are essential for living, convenient items that help with day-to-day housework, as well as stationery, office supplies, drugs, drinks and liquor. We always listen to customers' requests to ensure we can offer an extensive lineup of products. Furthermore, customers can also find rice, the essential item for daily meals, and popular processed foods that are kept ready for times of disaster and emergency. We seek to stock sufficient volumes of items so that they are available in times of emergency, aiming to help our customers in communities live safe and secure lives.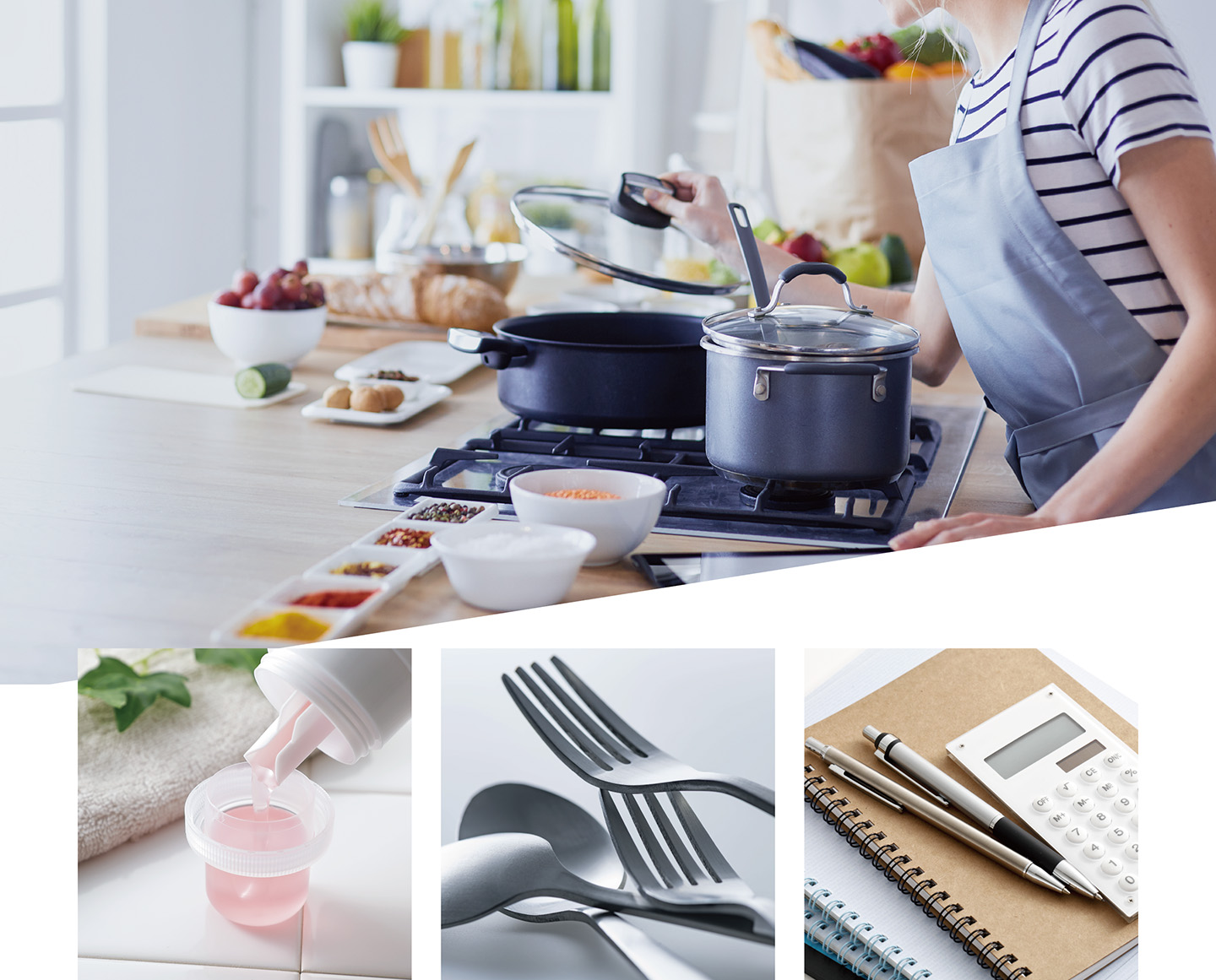 We have an extensive lineup of items, such as flower seedlings, vegetable seedlings, plants, compost, fertilizers, and plant pots, as well as bricks, paving stones and other gardening materials. We seek to propose new ideas for gardening and develop products that meet customers' requirements. In particular, we pay special attention to the freshness and trading volume of goods. We directly procure saplings and plants from farm producers, while cutting flowers at our own factory. We also offer extensive lineups of products such as gardening items, plumbing supplies and agricultural materials to satisfy a broad range of customers including home gardeners and farmers.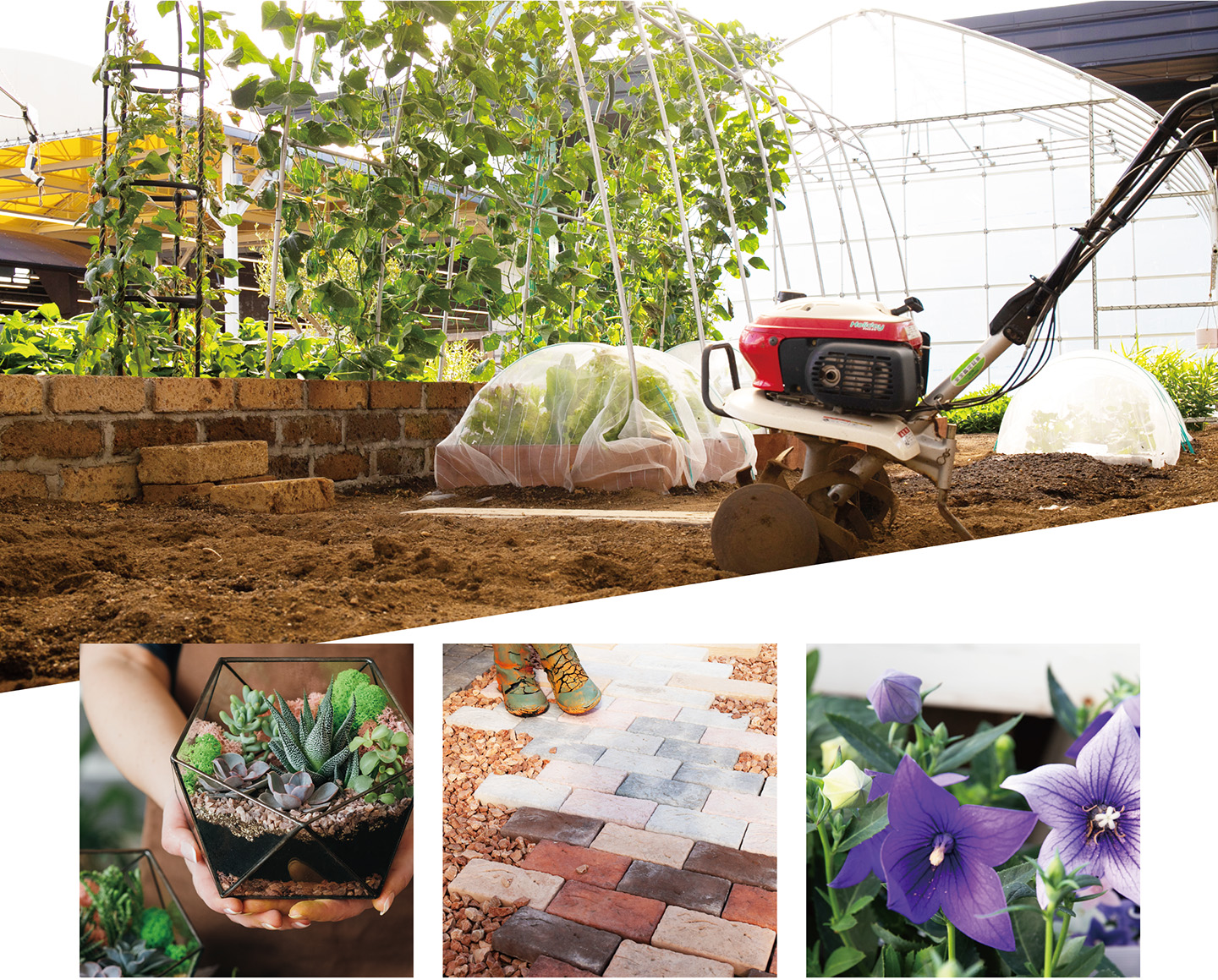 We offer a variety of curtains and carpets in sizes, wallpapers and lighting best-suited for redecorating rooms, as well as furniture, interior items, and closets to please customers. In addition, we have a lineup of goods to help customers create a new living style at home, such as desks and chairs designed for home offices and teleworking.
In our home appliances sales floor, customers can find convenient and easy-to-use goods which are carefully selected.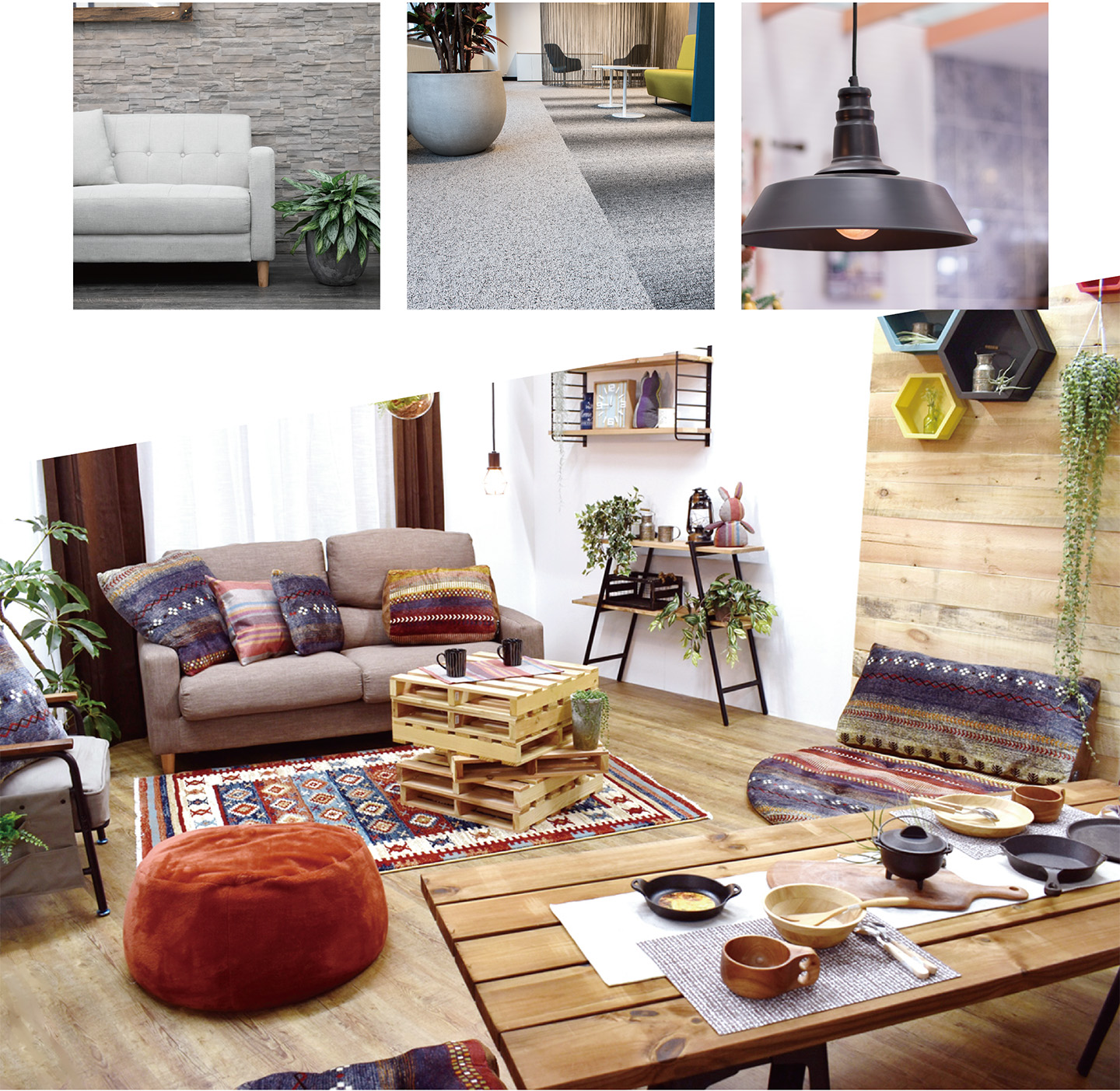 In our Pet Center, customers can find a variety of pet items including pet food, cages, and toys. We also offer pet trimming services, pet hotels servicing for a wider coverage of pets—dogs, cats, small animals and even birds, and self-service shower facilities to meet customer requests for a pet-washing space. We are constantly making efforts to improve convenience for customers.
Our Leisure Center sells distinct outdoor goods including goods for barbeque cooking as well as full-scale camping items to ensure customers can fully enjoy their hobbies. We also offer diverse lineup of bicycles to meet a variety of customer needs such as for going to school or competing in sport.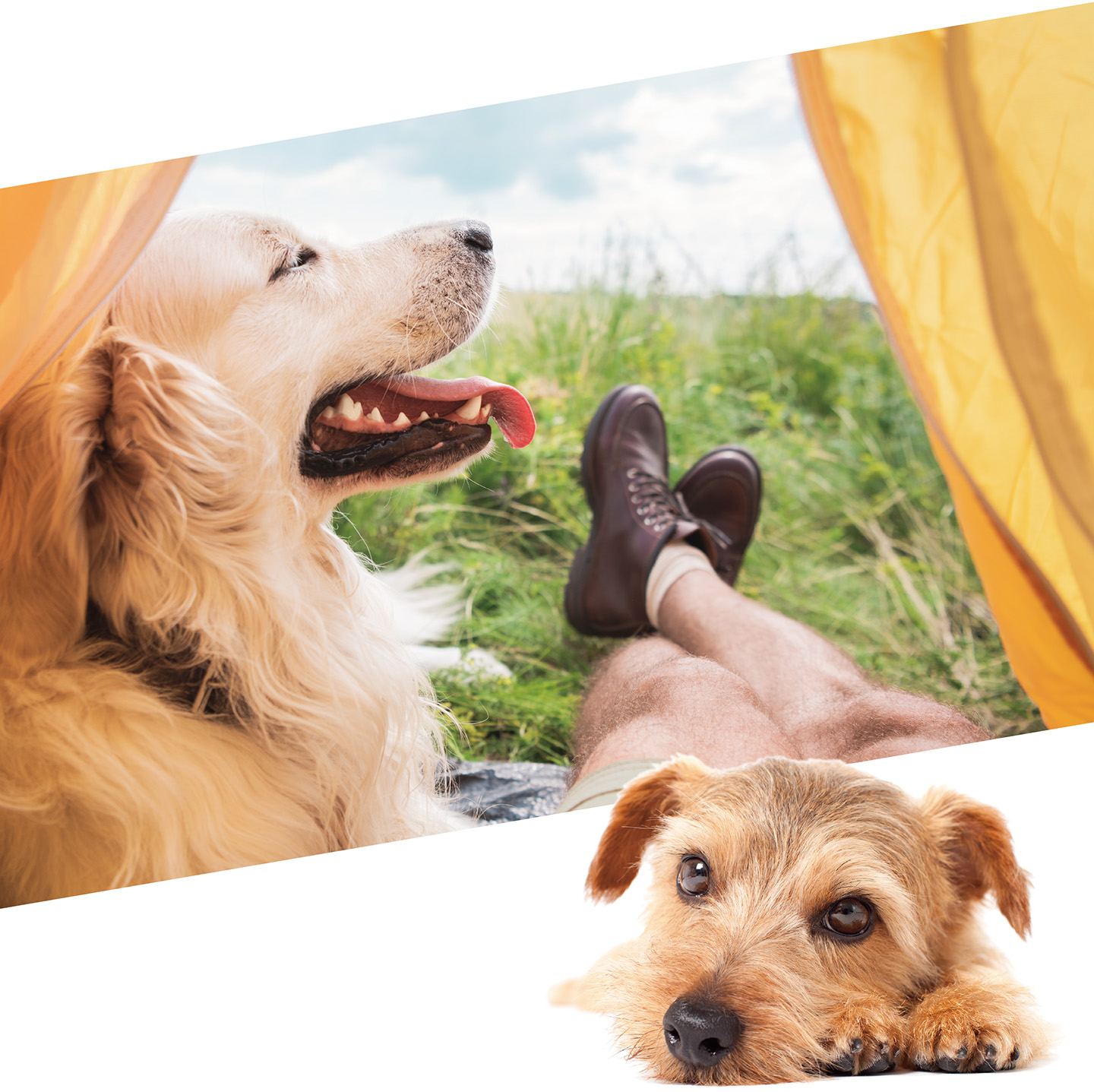 Our specialty stores offer a wide variety of services for all kinds of home-related matters, which include services for kitchens, bathrooms, and toilets involving largely reform and renovation works, as well as plumbing work, expansion and renovation works for roofs and painting of external walls, and exterior construction of storage rooms, carports, log houses, gardens, etc. In this way, we provide a full range of services to meet an entire range of housing needs including home repair. To translate each client's wishes into reality, we offer the full range of services from quotation to construction management, which we conduct consistently and responsibly, for a wide array of home maintenance and improvement projects, ranging from total coordination services for your home to repairs. To ensure that you can place an order with peace of mind, our showrooms are staffed by large numbers of qualified building industry specialists, who provide professional advice and experience.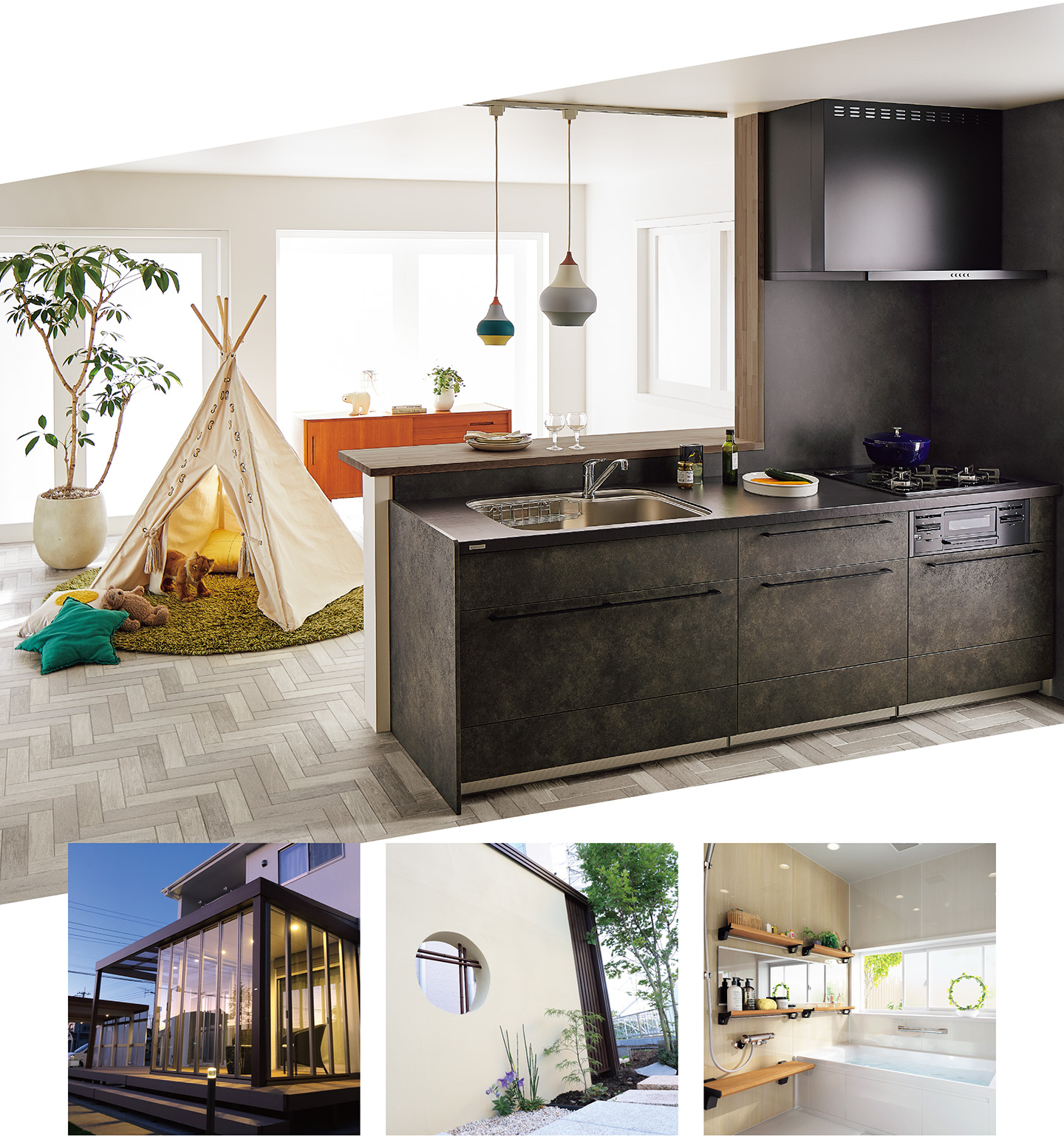 The mega store "JOYFUL-2," specialized in arts and crafts goods, has a lineup of products including various hobby materials and tools such as painting materials, calligraphy items, and ceramics, as well as art interior items such as paintings and posters. The store also handles customers' orders for custom-made products such as business cards, personal seals, and picture frames. There is even a cultural school on arts and crafts. The annexed antique-style "OLD FRIEND" is a shop that offers unique items, such as pieces of vintage furniture and general merchandise that are mainly imported from Europe, bright-colored kitchenware, clothes, and accessories. The Italian restaurant "Preston Cafe" serves tasty dishes such as pasta and pizza cooked with seasonal ingredients.