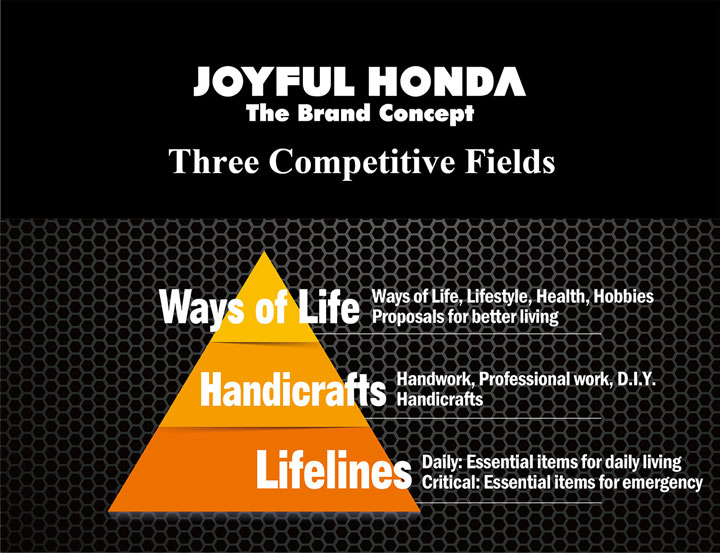 Policy for the Current Fiscal Year
Enjoyment First
The challenging environment of COVID-19 is still with us, and the continuous provision of essential items is our enduring mission.
We have a strong desire to make Joyful Honda into an exciting and unrivalled company that goes far beyond the image of a home center.
In times like these, it is all the more important for us to make sure we do interesting things to make our customers happy. By doing this, more people will feel good when they visit, and so will think about calling into our stores. With this hope in mind, we have made Enjoyment First the Policy for the Current Fiscal Year.
Grateful for the unmatched power of all our employees, we will move forward steadily, one step at a time.